Hand dryers are one of the most common devices you'll find in most washrooms. Especially ones that cater to the general public. They make drying hands quicker which stops the washroom from having a pile-up of users. They're also energy-efficient and overall cheaper to have compared to using paper towel dispensers when it comes to drying hands.
Businesses always look for ways to cut down on costs and one of the ways they can do this is by keeping a keen eye on the devices they install in their establishments. Inside the washroom, hand dryers are one of the devices you need to prioritise both in durability and efficiency.
After all, what good is a cheap hand dryer if it doesn't last you long? In the long run, hand dryers with improved durability will still save you more than what you'll initially save when buying cheaper hand dryers.
That's why it's best to invest in having a vandal proof hand dryer in your washroom. They're built tough and can withstand several uses which is pretty common in public spaces.
What is a vandal proof hand dryer?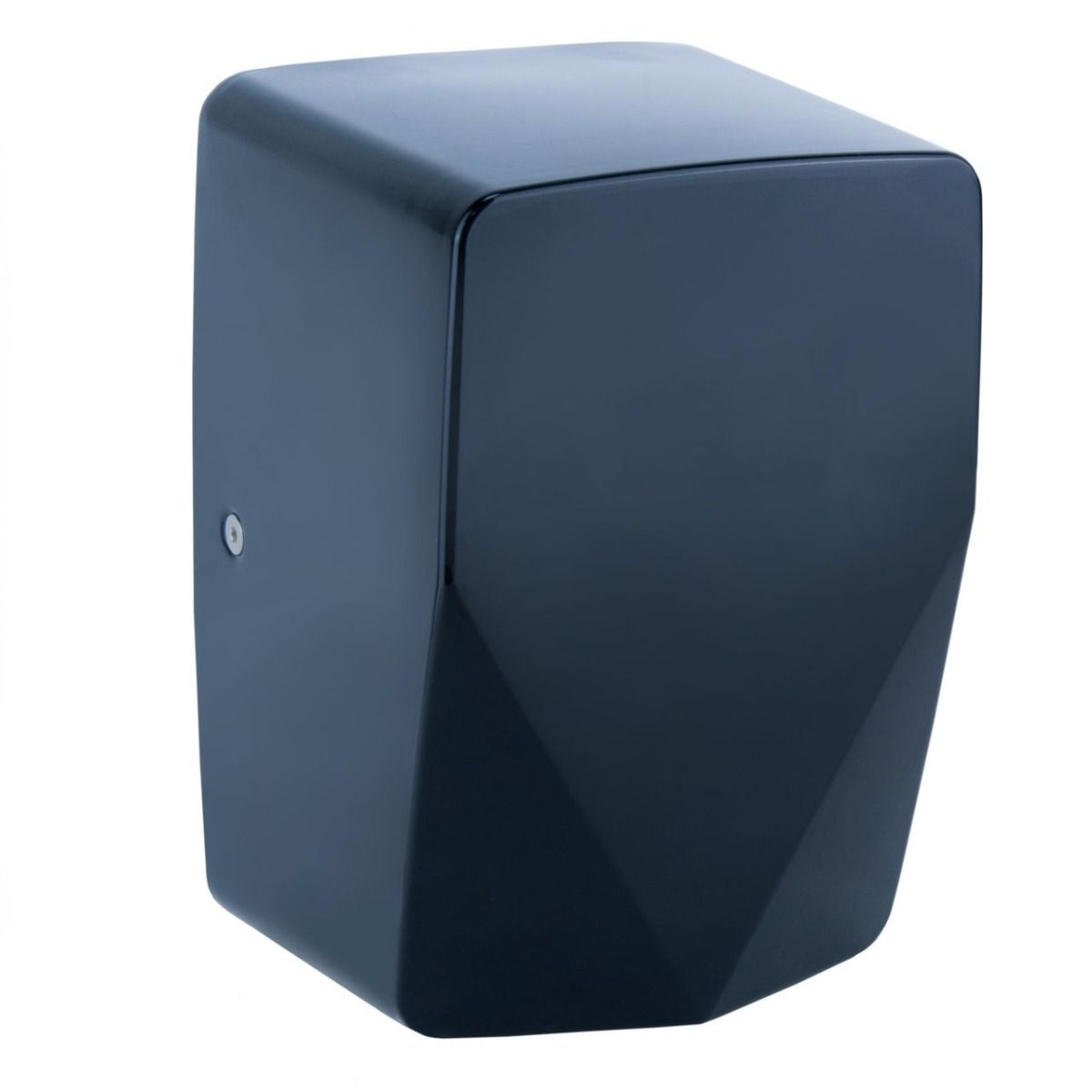 Vandal proof hand dryers, as the name suggests are washroom devices that are built more robust compared to their traditional counterparts. They may not be the fastest and most stylish out there, but you can rest assured that they'll last the longest. They have solid construction and are designed well for their purpose.
Why should you get vandal proof hand dryers?
There are several reasons why you should have vandal proof hand dryers installed in your establishment. We'll list down the benefits of having these sturdy devices in your washroom.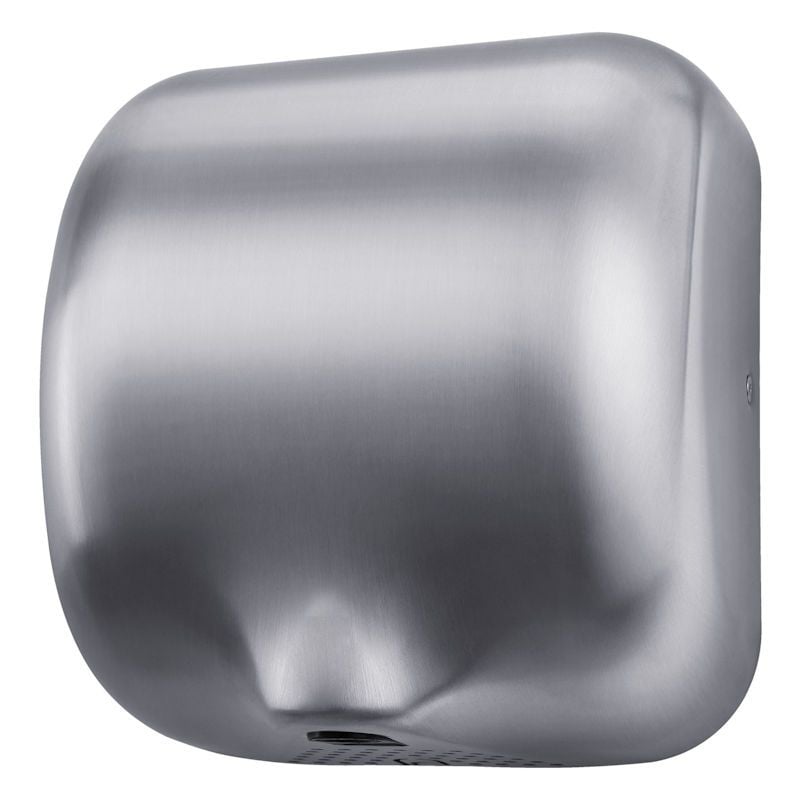 If you have a high foot traffic establishment
Business establishments with tons of foot traffic can be hard to manage. Its upkeep can be challenging since there are several people who will be using its facilities. With this in mind, you can already imagine the possible damage hand dryers would get if they're constantly open to being used by the general public.
Government-owned public transport terminals are an example of these places. Because of the frequent usage, hand dryers that aren't built for these places might show signs of damage within a year.
Other examples of these establishments are the following:
Malls.

Hospitals.

Restaurants.

Leisure centres.
If your washroom is open 24/7
Should you decide to cater to people all day long, you will inevitably bring in customers who might be a little bit rowdy, especially during late-night hours. They could have the tendency to be too handsy with washroom devices including hand dryers and damage them even without the intention of doing so.
This is where vandal proof hand dryers stand out. Despite having the tendency to be handled roughly by its users, they will still remain operational and would be less likely to show signs of damage or need for maintenance.
If you own a club or a bar
Places, where alcohol is present, could get a little bit crowded and unmanageable. People also have the tendency to be a bit disorderly. You can already imagine what some of them would be like inside washrooms. In situations like these, having a vandal proof hand dryer would be highly beneficial.
Because of their construction, they'd still continue to work and not create a long line in your establishment's washroom. You'd be able to serve your customers better by providing them with high-quality hand dryers and making their experience a whole lot better.
If you are installing them in schools and other youth learning facilities
Places like schools, youth centres, and learning facilities are always filled with young kids who will be using the washrooms a lot. Since the volume of foot traffic in these places are high, you have to anticipate that the facilities you have in your washroom will most likely be used more compared to other places.
Some kids may also have the tendency to be a bit unruly and might use their hand dryers without care as an adult would. Because of this, you'll need to have devices that have a thick exterior and robust installation brackets that can withstand a little bit of abuse.
Add to this the fact that school and learning facilities don't just open their doors to students but also to parents and guardians. The sheer number of people who have access to washrooms in these places would be too high for traditional hand dryers.
Why are vandal proof hand dryers sturdy?
Manufacturers and brands always find ways to bridge the gap in the industries that they're in. They do this by producing new and innovative products such as vandal proof hand dryers. Months of research and testing were done to find the perfect materials to be used for vandal proof hand dryers which is why they last long and survive heavy usage.
One of the most sturdy materials used for the exterior of these types of hand dryers is nickel. Top brands such as Dyson use this in their Airblade V hand dryers because of their ductility and strength. These characteristics make hand dryers with nickel exterior harder to break unlike the typical plastic exterior used in most budget-conscious hand dryers.
However, this isn't to say that all hand dryers with plastic exterior will break easily. One type of plastic, ABS plastic, is a well-known material that's used in several home and commercial devices because of its sturdiness and low cost. Here are other industries and products that use ABS plastic:
Pipes.

Fittings.

Power-Tool Housing.

3D Building Materials.

Vacuum Construction.

Refrigeration Industry.

Machine Prototype Construction.
Another material used in vandal proof hand dryers is stainless steel. They're also more affordable compared to nickel yet still can provide hand dryers with a strong exterior.
On top of the materials used, vandal proof hand dryers also have motors that were meticulously engineered to have longer life spans compared to a typical hand dryer. Despite having high-speed properties, the motors can still run for tens of thousands of hours on end without replacement or any major repairs.
Some brands even have installation brackets that are reinforced so that they're stronger than the ones found on traditional hand dryers.
How much do vandal proof hand dryers cost?
These types of hand dryers focus mainly on sturdiness and longevity. Every aspect of their construction and design is heavily centred on their durability. That's why they won't cost as much as their designer counterparts. However, they also have a premium on price over the budget-conscious hand dryers due to the level of sophistication and construction vandal proof hand dryers have.
Here at QBIC, we provide the best value for money and always provide the best prices in the market. You can find vandal proof hand dryers in our product line priced between £106 to £694. The higher its price is on the bracket, the more features you'll get out of your hand dryer. However, we suggest you don't overspend and only purchase the hand dryer that fits your needs.
Top 3 vandal proof hand dryers
If you're looking for the perfect vandal proof hand dryers for your washroom, we've picked out the top 3 most sought-after ones in our store. We also made sure that you'll find one at each price point so you can choose according to your budget.
Dyson Airblade V HU02
At the top of the list, we got the world's most famous hand dryer brand, Dyson. The company has consistently been designing and producing high-quality products with unmatched value and longevity. The Airblade V HU02 is a hand dryer with an exterior made from nickel which gives it a stylish look and durability to match.
It comes with an ultra-high-speed motor that produces sheets of air which helps dry your hands in just under 12 seconds. The "V" in its name is derived from its unique V-shaped bottom where the air comes out. It's angled perfectly to quickly release air and dry hands in almost an instant.
You might think hand dryers with fast motors would be loud. In this case, however, the Airblade V is far from loud. The Airblade V only clocks in at 79dbA. It even garnered the Quiet Mark recognition from the Noise Abatement Society after they tested the Airblde V for its decibel levels and sound quality.
Eclipse V Dry Hand Dryer
Next on the list is one of the more affordable ones in our product lineup. But don't mistake it for something that won't give you tons of value. The Eclipse V Dry is a high-speed silent operating hand dryer. With its fast motor, it can dry hands in as fast as 15 seconds.
You also have the option to make them more energy-efficient. You can do this by toggling its heater's switch off if you don't need warm air coming out from the hand dryer. This feature is beneficial for places that are mostly warm with sporadic cold days. The manufacturer also claims that the V Dry only has a noise level of 70dbA.
Not only are they perfect for medium-traffic washrooms, but you can also install them in places where silence is needed. Examples of these are libraries and childcare facilities. It's also got an adjustable power rating. You can either choose to put them on 500 watts to 1,350 watts. This feature can help you control its power and the electricity it consumes.
QBIC Turbo Mark II
Another on the roster is the Turbo Mark II. This high-speed and compact hand dryer is one of our best-sellers and rightfully so. It's got a blazing fast drying time of 10 seconds and does it efficiently. Because of this, they're one of the most sought-after hand dryers in the UK and across several world markets. They're able to dry hands this fast because of the design of their concentrated air outlets which are able to produce air at a whopping speed of 225 mph or 100 metres every second.
You'll easily find them installed in a number of public places such as airports and fast food outlets. They're also the hand dryer of choice of the English Institute of Sport, Motorpoint Arena, and the Olympic Stadium. Due to their solid construction, they can withstand being inside these populous places even if hundreds of people use them on a daily basis.