More and more customers today are looking for the full experience when going to places of business. As an example, restaurants are no longer about the food and service alone. The overall experience has to be excellent for them to consider going back.
That's why more and more businesses now include washrooms as one of the things that they need to give importance to. Part of creating a safe and sanitary washroom is the installation of high-quality accessories. Things like soap dispensers and hand sanitisers should never be looked over.
These items might not take up huge spaces in your washrooms, but their performance, convenience, and overall user experience can make or break your business' reputation. Washrooms are just that important.
In line with this, QBIC has made sure that you'll be able to have a wide range of choices when it comes to your washroom accessories. Take a gander at our collection of toilet roll holders and see which ones would best level up your customers' experience in your washrooms.
Types Of Toilet Roll Holders
As simple as toilet rolls are, the way you can store them in washrooms can vary. Depending on its purpose, frequency of use, and amount of toilet rolls needed, toilet rolls may look different in every washroom. From regular and traditional roll holders to sophisticated and technologically-advanced ones, QBIC has got you covered.
Wall mounted toilet roll holders are also available in our line among several other types. We'll list down the most common types of toilet roll holders you'll see in most washrooms.
We'll briefly talk about each so you can get an idea of the differences and similarities of each type of toilet roll holder. This way, you'll gain enough information to decide which one fits your establishment and provide the best roll holder for your patrons.
Standard Toilet Roll Holder
This is the typical washroom accessory you'll find in most washrooms. Simple, affordable, and easy to install, these types of toilet roll holders are some of the most versatile ones in the market. It's also easy to use and refill. Just chuck in the toilet roll and you're good to go. Its operation is also simple.
Our line of toilet roll holders ranges from basic to premium ones. They mostly differ in the materials used and the finish you'll find on their exterior. Also, there are toilet roll holders that do not have a cover - just a plain sturdy rack that can hold a roll like the Bobrick Single Toilet Roll Holder. It's a chrome toilet roll holder that's simple and sturdy.
If you want the more prestigious-looking one, you might wanna check out Dark Passion Double Toilet Roll Holder. It's got an anodised aluminum exterior - perfect for those who want a premium toilet roll holder that doesn't obstruct the whole aesthetic of their washrooms. This is also perfect for those who are looking for black toilet roll holders.
Bulk Fill Toilet Roll Dispensers
As the name suggests, this washroom equipment is designed to hold multiple sheets of toilet paper in a sleek and decorative manner. Sure, you can keep them in a cabinet somewhere, or just plainly keep them in their original packaging. However, it's more convenient for your patrons if you keep them somewhere visible and organized.
These types of dispensers use multi flat tissues. They are also designed such that people can only use one sheet of paper at a time which can save you some money in the long run
QBIC carries several brands and styles so you can have your choice of design. The different types of bulk fill dispensers vary mainly in the materials used and their design.
You might wanna check out the Eclipse Bulkpack Toilet Tissue Dispenser White. It's one of our best sellers and errs on the budget-friendly side yet it still has a stylish exterior that comes in different colors. It can also house either multi flat tissues or your standard toilet paper roll - which makes it versatile and flexible in any washroom.
Recessed Toilet Roll Dispensers
Another type of toilet roll holder is one that's deep-set onto washroom walls. This toilet accessory can greatly help people who are looking to save space. Since the toilet rolls don't protrude much, you'll have a much "open" feel in your washrooms.
The space saved can also be used to attach other accessories such as soap dispensers or toilet covers. The Bobrick Partition Mounted Seat Cover Dispenser and Toilet Roll Holder is an example of this equipment. Your patrons will thank you for having easy access to these important toiletries. Convenience is king!
Mini and Jumbo Roll Dispensers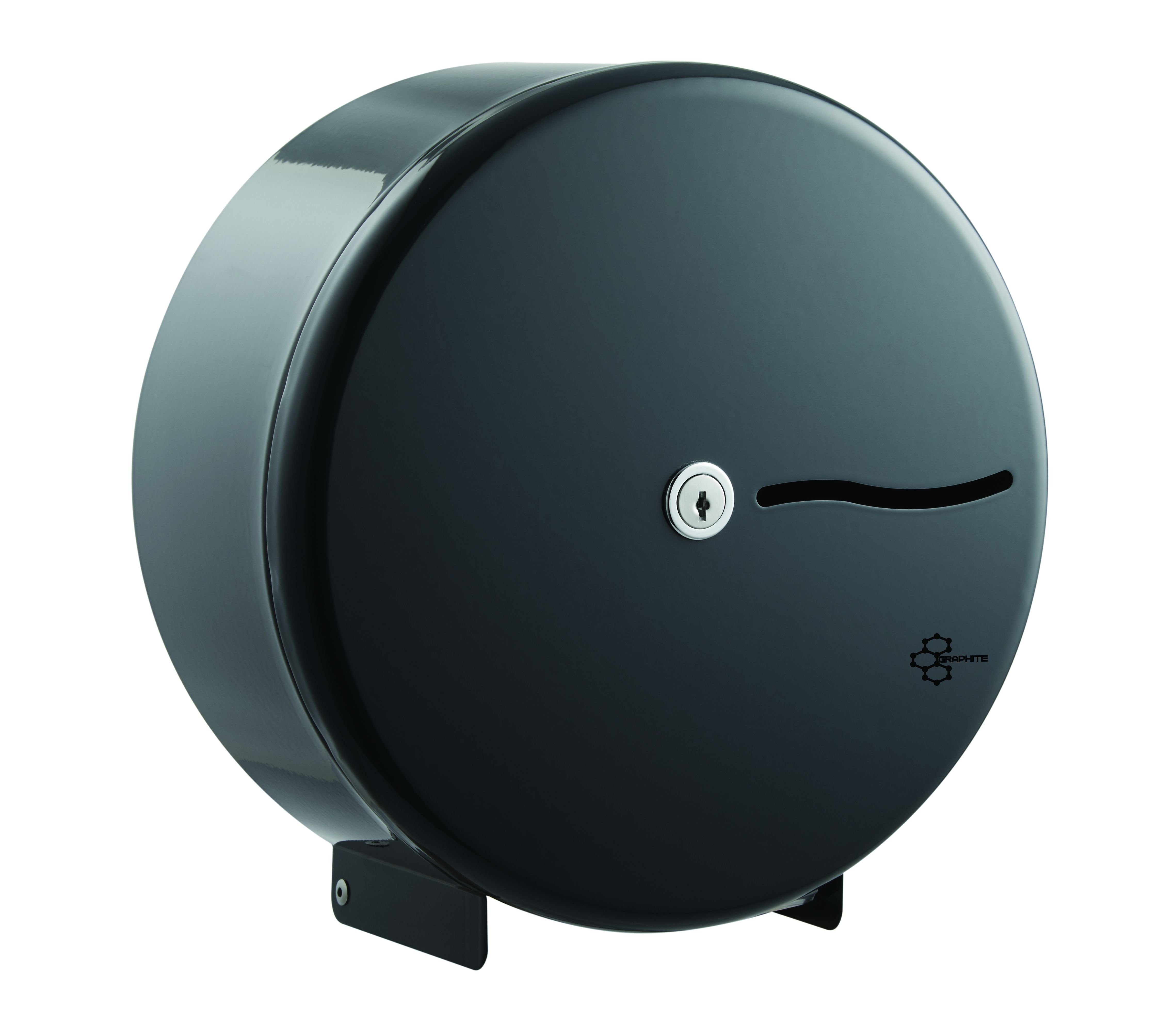 These types of toilet roll holders are perfect for washrooms with high foot traffic. The rolls that are used in them are much bigger than your standard toilet roll and therefore wouldn't need to be replaced as much. Due to this, you'll save yourself or your employees time spent in washrooms. It can also minimize cross-contamination as these dispensers aren't going to be touched as much.
If you've got a smaller-sized toilet, you can opt for the mini version of these dispensers. Check out the Modular Micro Twin Jumbo Coreless Roll Dispenser - it might fit what you're looking for. It's got a sturdy ABS plastic exterior and houses 2 micro jumbo toilet rolls. This white toilet roll holder looks clean and versatile. The design also allows automatic refilling when the first toilet roll runs out.
Pendamatic Toilet Roll Dispensers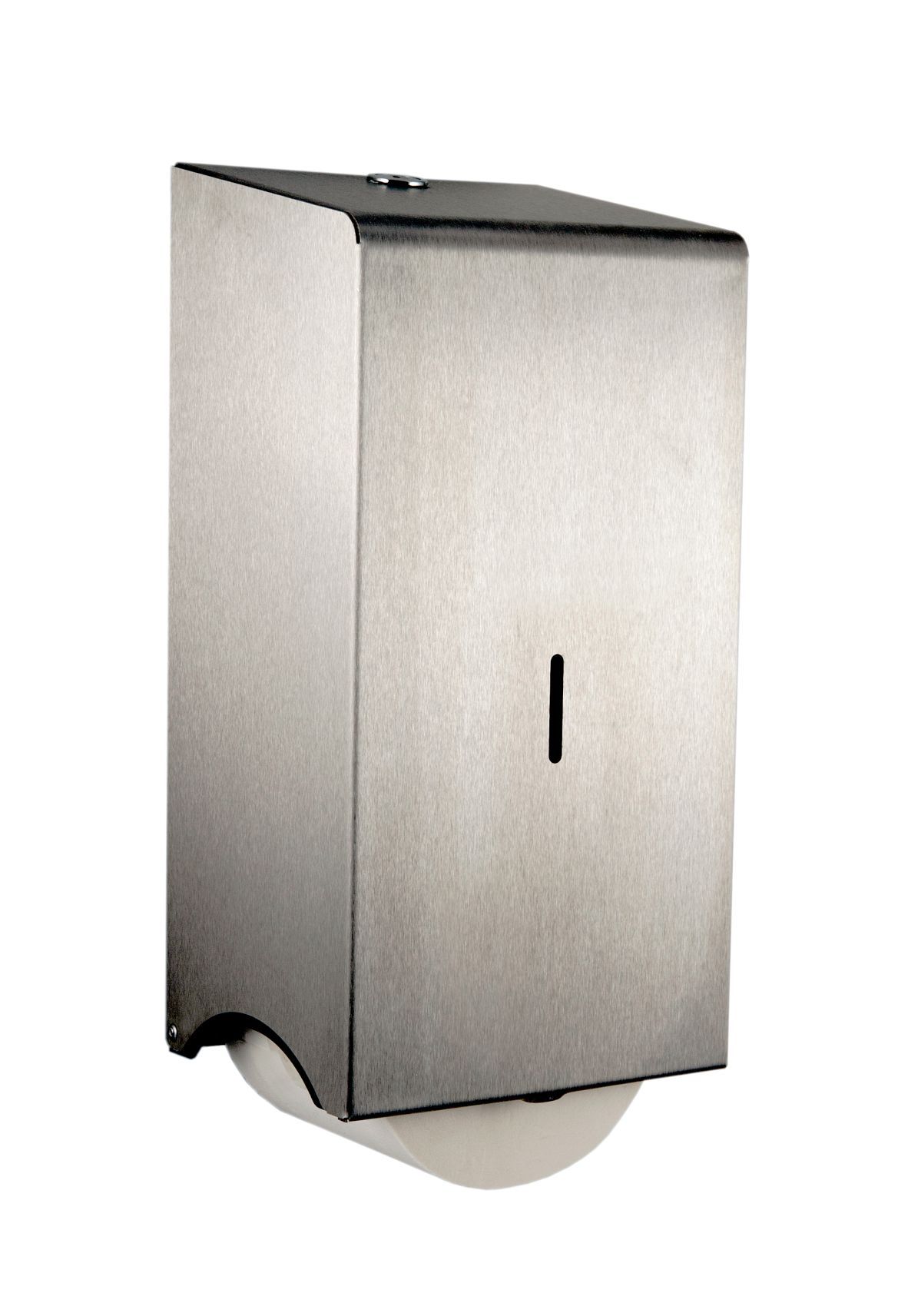 If your establishment has fairly low foot traffic, this type of toilet roll dispenser is perfect for you. Businesses like restaurants, bars, offices can benefit from pendamatic toilet roll dispensers. These types of toilet rolls are tightly packed - which means it has more sheets of paper without them being excessively large.
The QBIC Pendimatic Dual Toilet Roll Holder houses pendimatic toilet rolls in a stylish brushed stainless steel exterior and are lockable using a spring lock. It also has a mechanism that automatically changes the bottom roll once it is all emptied up.
What do you call the thing that holds the toilet paper roll?
The thing you use to hold toilet paper rolls is called toilet roll dispensers or toilet roll holders. They come in different sizes, shapes, and designs, and can carry several types of toilet paper. QBIC has made sure that you'll find one that fits your washroom equipment needs - that's why our range of toilet roll dispensers has several brands, types, and designs.